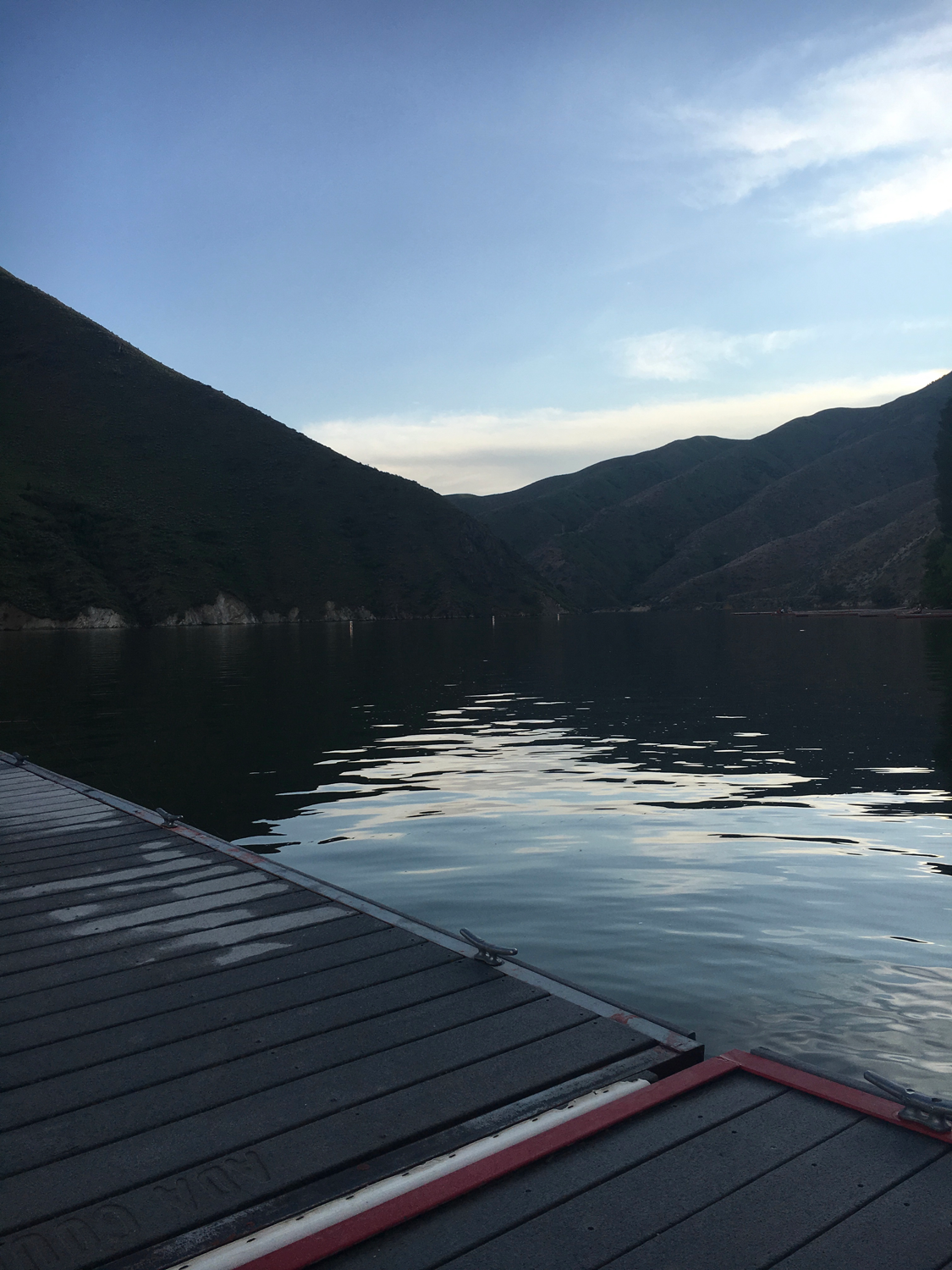 Camping Tips & What to Pack
Camper Etiquette
First and foremost, let's keep Idaho beautiful! At the end of your trip, you want to leave the area where you camped just as you found it. Make sure to pack out anything that you packed in for your trip; this includes toilet paper and trash. Please leave your campsite in better condition than it was when you arrived, in other words "LEAVE NO TRACE".
All campfires MUST be extinguished fully before leaving your campsite. Failure to do so may result in forest fires, and any fines and lawful action will be the responsibility of the renter.
Please be kind and courteous to all campers in your area. Respect others privacy and space. No excessive noise after sundown or before sunrise.
Tips for Around the Campsite
Select a campsite: Be sure to survey the landscape.  Be aware of widow makers.  Dead trees can fall at any time and ruin a perfect camping trip.  Downed limbs and debris around the site can be a good indicator of what's to come.  Nothing ruins a great camping weekend like loud neighbors.  
Many campgrounds have picnic tables and fire pits.  Look for campsites with a bit of tree cover (healthy trees of course – see previous bullet) which could be beneficial in a light rain.
Know the general wind direction.  Nobody wants to be sucking down the neighbor's campfire smoke all night. Look for sites that are upwind whenever possible.
Pitch your tent facing east so you can see the sunrise when you emerge to make a morning cup of coffee. Determine where the sun will rise and set.  A site with tree cover may block some of the early morning sun.  A nice sunset view could be equally rewarding so think it through. If it's windy, though, pitch the tent so that the door is facing away from the wind to avoid being blasted every time you unzip.
Practice fire safety with kids. Fire pits get hot to the touch almost instantly.  Use rocks to surround the fire pit and create a bit of distance between kids and the flame.  Explain the process of fire building to your kids so they understand what you're doing and how it all works.  Giving them an activity like collecting tinder can make them feel included.  Consider what your children are wearing.  Some synthetic garments can be dangerous when exposed to an open flame.
Avoid large swarms of mosquitoes by setting camp up away from standing water.
Mosquitoes are attracted to dark clothing, sweat, deodorant, and perfume.
When you are on a primitive camping trip, you may not have to an opportunity to take showers regularly.

Keep the kids busy with a scavenger hunt.

Write the items down on a paper bag so they have a receptacle for the items.  For example; something fuzzy, something round, two different kinds of leaves, a beautiful rock, a pinecone, a stick….
Tips on What to Pack
We provide all the camping gear so keep it light and tight.
Clothes appropriate for climate and area.
Personal items, such as, toothbrush, toothpaste, medications, etc.
Personal Food. We suggest dry foods to lighten the load. Food that you can throw into one pot to make a meal.
Drinking water.
Tips for Camping Food, Meals & Grocery List Suggestions
Whatever you're cooking, make sure you start all meal prep and cook in the daylight. It's far easier if you can see clearly what you're doing and you can make sure everything's fully cooked too. The last thing you want on a camping trip is an upset stomach. If cooking in the dark is unavoidable, that head torch will come in handy for lighting your way.
Try to have the majority of your grocery items be shelf-friendly and only opt for a few things that need refrigeration such as milk, cheese, eggs, and yogurt.
Any meat that you want to have on your trip you should try to cook ahead of time, and simple warm up at your campsite.
Aim for mostly non-perishables. Here are some of our favorite non-perishables: Beans, chili, almond or peanut butter, canned tuna, freeze dried food, trail mix…
Buy for meals you can cook ahead of time. Plan out meals before you go to the grocery store so that you can make meals ahead of time and that can easily be warmed up once you've arrived at your camping destination. Once you've planed your meals and got your ingredients, take a day to prep your favorite foods before you leave for your trip. That way, you'll have a quick and painless way to enjoy your meals, rather than sweat over the stove or campfire on your vacation. Here are some of our favorite meals to cook ahead: Spaghetti, lasagna, cold pasta salad, pulled pork sandwiches, layered Mexican dip, macaroni and cheese, breakfast parfait, overnight oatmeal, French toast casserole, cornbread…
Submit your favorite things to bring on a camping trip, must-haves and best tips.
Go Further with these Adventure Mileage Packages!
Why Choose Idaho Overland Adventures
When it comes to traditional camping, a lot of time and effort goes into planning and packing. Deciding where to go, based on your equipment and vehicles abilities, can take days and sometimes weeks of planning. Then, there is packing up your vehicle, and maybe unpacking and repacking a couple more times before you get everything you need to fit just right. You might even discover once you have reached your destination you've forgotten a major item.
Once you're at that perfect camping spot, camp set up can take at least a couple more hours (more with kids running around) to pitch the tent and set up your amenities, before you can actually begin to enjoy your camping trip.
For RV campers, getting to certain areas to camp can be challenging or even impossible with large, cumbersome vehicles and trailers. You still need to pack up your gear, make sure your gas and water supply are good. Some folks have never gone camping or had the opportunity because they may not have the right vehicle, equipment and/or means.
Idaho Overland Adventures saves you quality time, and frustration, by letting us do the packing, planning and minimizing your camp set up. We want to provide you with a nearly hassle free camping and adventure experience and give you peace of mind that you are road worthy and camp ready.
Let Idaho Overland Adventures do all the "heavy lifting" for you. Whether you are a local or visiting from afar, exploring Idaho has never been this easy! We provide you with a vehicle or trailer packed with all the camping gear you need.
We also offer GPS tools that recommend pre-driven routes, campsites, fishing holes and more right at your fingertips to enhance your journey. Go on your own adventure or explore one of our designated routes and sites with our preloaded maps.
Once you arrive at your site with excitement and ease you are ready to camp. Just find the best spot to park, pop up your roof top tent, and you are ready to enjoy your adventure in no time. Idaho is one of the most active outdoor sport and recreation states in America. We are a four season state with endless opportunities to take full advantage of the spring, summer, fall and winter.
In Idaho, you can camp pretty much anywhere, and Idaho Overland Adventures can get you pretty much anywhere with our "Adventure Rigs" and "Adventure Wagons"! From beginner camper to expert surveyor, Idaho Overland Adventures wants to get you outdoors with ease!
Discover Overlanding
The best part of overlanding is – anyone can do it. When properly set-up, overlanding vehicles allow the Overlander to stay on the move with ease versus having to constantly labor around a traditional campsite. Spend more time focused on what you love – exploring, seeing new places, relaxing by the fire – rather than spending hours packing and planning, in addition to camp set-up and break-down.
Overlanding is built upon the spirit of adventure and self-reliance. As an overlander, you will be able to explore the world and experience a connection with nature. Overlanding is adventure travel to remote destinations where the journey is the primary goal. It is about exploration, rather than conquering obstacles. While technical terrain can be encountered throughout the journey, overland travel is not the same as recreational "four-wheeling" where the primary objective is overcoming challenging obstacles. The goal of overlanding is to cut the cord between oneself and civilization while having basic necessities on hand. Furthermore, this freedom allows one to see and learn about new surroundings. At the heart of overlanding there is a love of the great outdoors, camping culture, exploring new places and ultimately the idea of travelling into the wilderness, while carrying only the essential gear for whatever you expect to encounter. We are so passionate about this form of adventure travel, and excited to be able to bring it to you.
Overlanding has captured the imagination of eager adventurers worldwide since before the dawn of the Model-T. While it may be new to the America of today, it was not unfamiliar to early pioneers. Some early overlanding has its origins across Europe, the Australian outback and throughout Africa, where it evolved first from horseback and then to rail, before it was finally mechanized for motorcycles and automobiles.
The key to successful overlanding is a properly set-up vehicle or trailer, but the cost of vehicles and equipment can be extraordinary. For the reason it has isolated this pastime to the wealthy and those with large amounts of disposable income. We at Idaho Overland Adventures say nay. When a vehicle is set up with, but not limited to, a roof-top tent, a quick pull-out kitchen galley, water reserves, sun awnings, and a state-of-the-art electrical system to power a rugged fridge freezer, the possibilities are endless. These simple items create outdoor endurance and save on time and energy.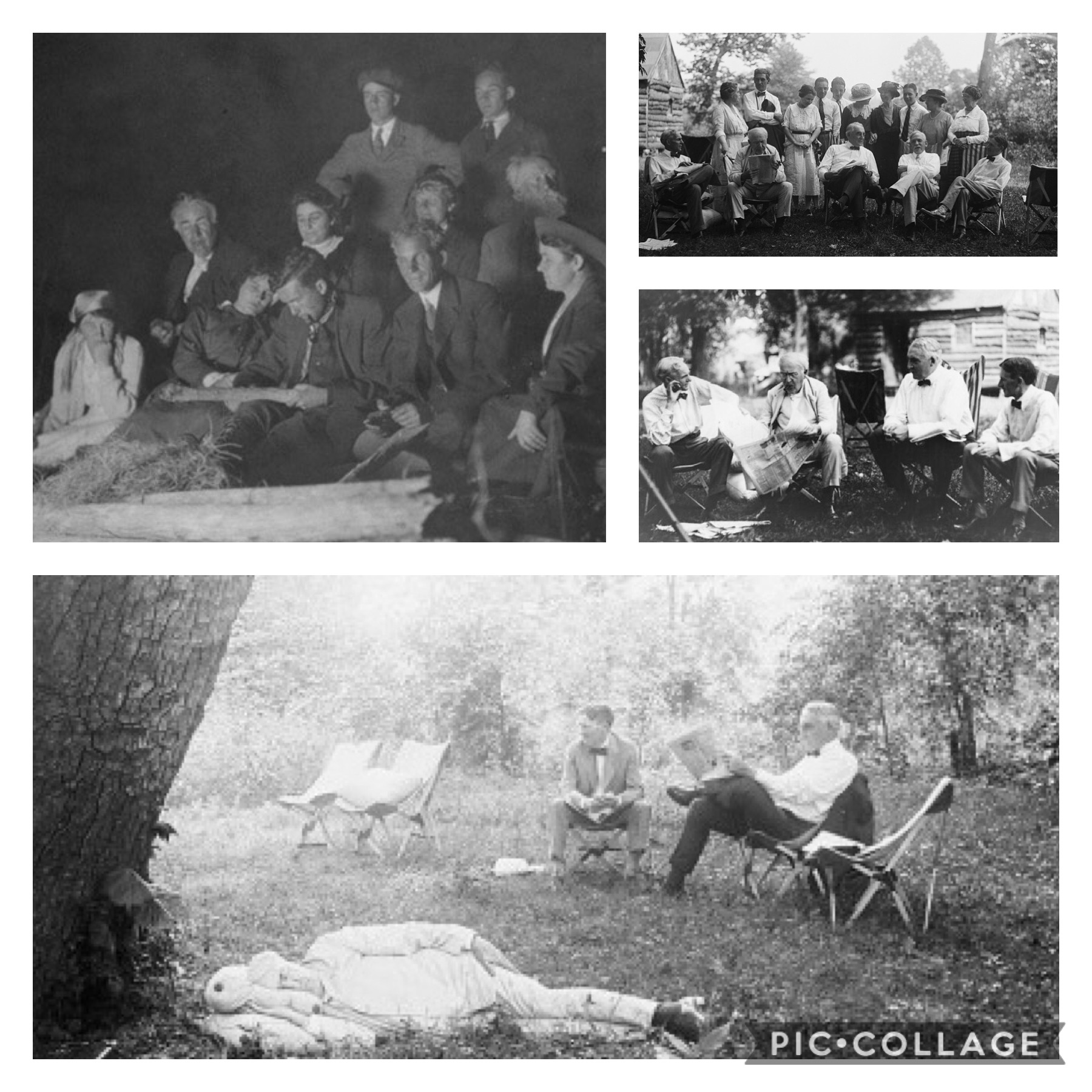 Calling themselves the "Vagabonds", Henry Ford, Thomas Edison, Harvey Firestone, and John Burroughs made yearly camping trips between 1916 and 1924.  These guys are the Original Overland Adveturers!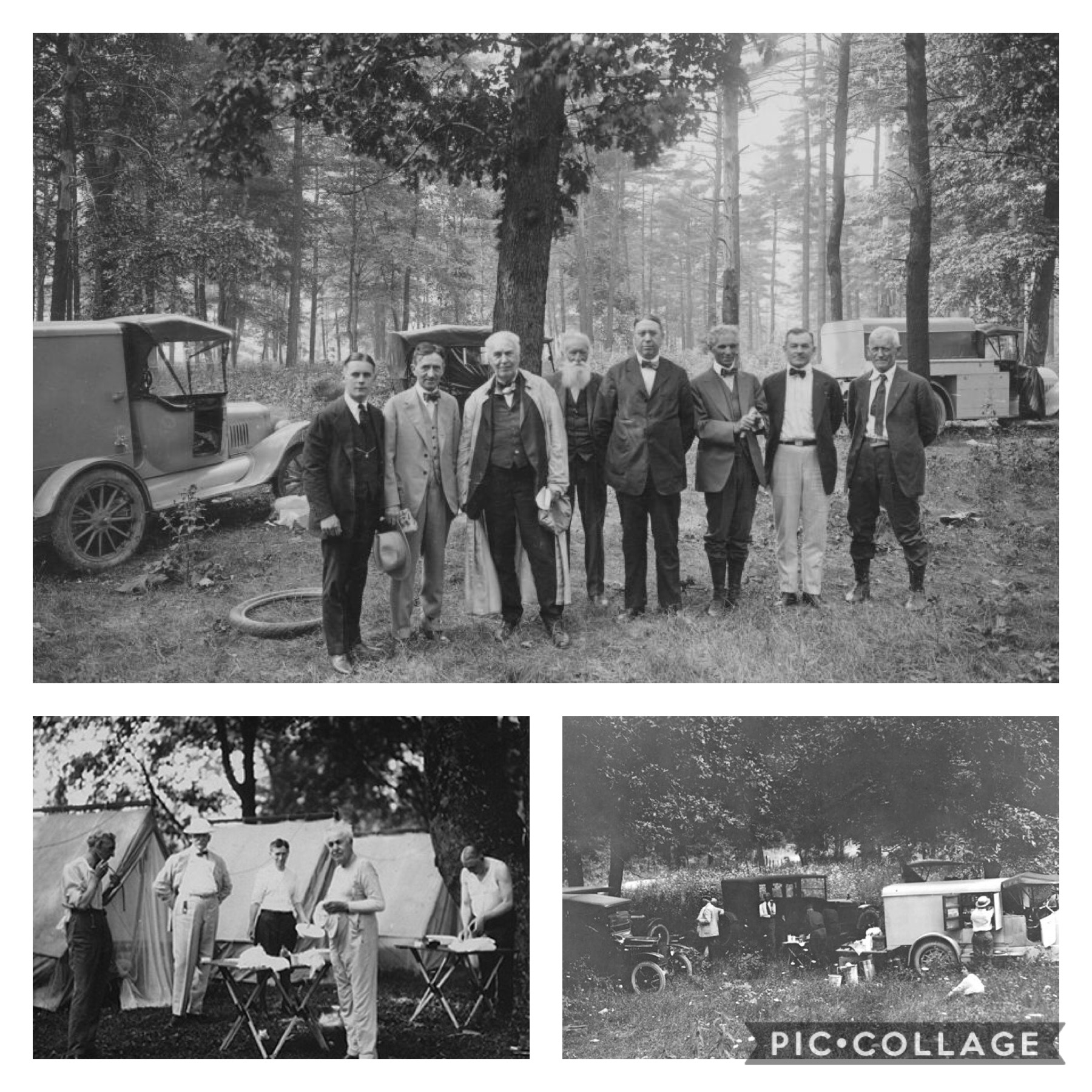 All rigs and wagons come with essential camping items, such as; a 4 person roof top tent, electric fridge, camping chairs, potable water, lantern and first aid kit. Creature comforts are provided such as a stocked field kitchen, with plates, utensils, cookware, French Press, cooking stove and fuel (food not included). Finally, the added technology for convenience and safety includes an "Adventure Navigator" (GPS unit) for every part of your journey and satellite-based communicator (for emergency use only).