Join the journey today
Based in Boise, Idaho we rent fully-outfitted overland vehicles and trailers that let you experience an "on-demand" adventure.
BOOK 2022 NOW FOR 25% OFF + ADDITIONAL COMFORTS! EASY financing available
FULLY EQUIPPED overland VEHICLES & trailers for turn-key camping
Choose from our fully-equipped on-road/off-road camping fleet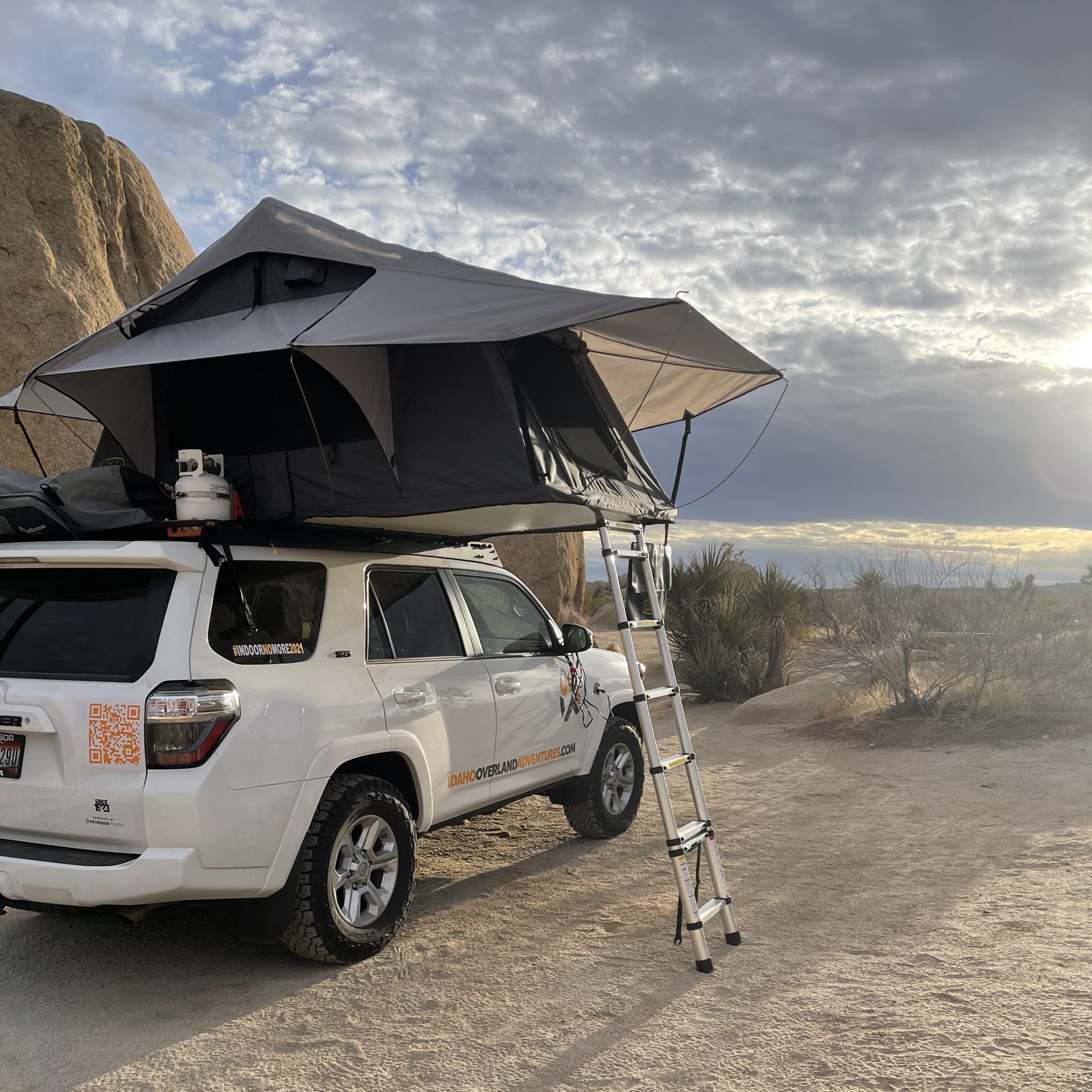 Camp-Rig Rentals
Fully equipped complete camping system for up to 3 adults (or an alternate configurations may be available for families of 4 with small children), our fleet of 2021 Toyota 4Runner SR5s are fully self-sustained and ready for off-grid camping.
Our Toyota 4-Runners are equipped with everything you need except food, and we provide a complete introduction before you launch into your seamless camping trip.
SAVE 10% Off Your First Trip
Sign up TODAY for exclusive offers, tips and tricks, and join our community of adventurers!