Reviewed by Alex W.

Aug 2021, Score: 5 Stars (on Google)

Idaho is unbelievable, and to truly experience the scenery and the overwhelming beauty I would recommend Idaho Overland Adventures. My wife and I have camping and backpacking experince and planned on outdoor sports in the sawtooth mountains. Anything we needed they had already thought of. Booking was easy, the gear is rock solid (we slept through several thunderstorms and very high winds) the 4runner is awesome. Make sure to leave about a half hour at drop off and pick up for the orientation. You will get compliments on the rig, the layout makes sense and is well organized. When everything is equipped properly trips can go smoothly and without worry and ours did. Idaho is not meant to be experienced by a hotel or a busy campground. Use the GPS that is provided to you, punch up a free spot off of a dirt road, get the tires dirty and enjoy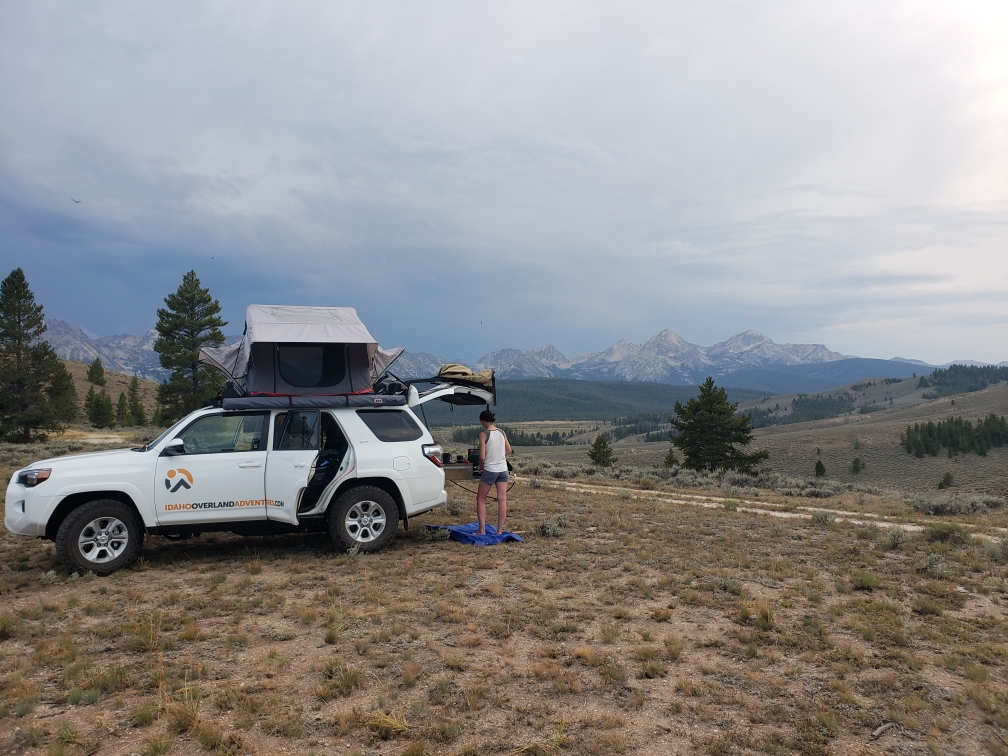 Reviewed by Brian B.
July/Aug 2021, Score: 5/5 (on Outdoorsy)
Wow trip of a lifetime….best trip\\experience I've ever had. I am normally not a review writer…just check the stars and call it good. However, after such a great experience I felt inclined to put down a few words. The folks at Idaho Overland Adventures are exceptional with both service and quality of product. We did the 4runner for 5 days at end of July and will definitely be returning for a second trip! (Boise NF, Sawtooth NF, Salmon-Challis NF, Yellowstone, Grand Teton, Bridger NF, and probably a couple more I forgot. We booked through their website with no issues. We were really impressed with the quality of gear provided by the outfitters….everything was quality from the refrigerator that kept everything at 31F regardless of the outside temperature, all the way down to the eating utensils that were made of quality stainless. It was gear you would buy for your personal long term camping – nothing you would purchase from a chain store. Probably too many amenities to list, but I will highlight a few – 2lb propane tank, stove, refrigerator, level up first aid kit, mounted 6'ish gal potable water tank, sleeping bags, pillows, Garmin mapping system (you will lose cell service in the remote mountains), camp table and chairs, nice awning, solar charging system, shovel, paper towels TP, plates, cups, soap….etc..I think most items are listed on the website for a more complete list…. However if you have any questions, just them a call they are always happy to help. I will note that the Garmin never lost communication and we were on a few pretty remote trails. We were also able to track our trip on google maps via android even without cell service….It was also a very economical option especially when you compare it to the cost of a combined car and hotel rental, not to mention there is no check-in or check-out time as your bed is always were you park at the end of the day. More importantly we never had to camp or wake near a neighbor unless you count the mule deer or antelope in the back country. That said, if you prefer more developed or designated camping areas\\sites it is perfect for that as well. This was more of a scouting trip for us with the intent to return to certain areas for more exploring and probably some fishing and possibly hunting. The tent…might be a little intimidating to a few at first, but literally once you set it up you will see it is no problem and set up time will be under 10-15 minutes (this includes unrolling your sleeping bag). You will be looking to install one on your own vehicle…ha! No seriously! It sleeps two very comfortably and three people would easily be do-able. The tent was surprisingly comfortable with a thick mat padding to serve as your mattress. It features an inside light and several pockets to store your gear and even has a hang bag outside for your shoes. We were rained on a couple nights and stayed dry – again quality gear all around! Issues and recommendations???….well we really didn't have any other than the fact that we probably over packed since this was our first time on such an adventure. Oh there was a minor issue with insurance coverage, however this was on our individual insurance company and not on the outfitter. It seems since the vehicle has a tent mounted to it is is considered an RV…. just be sure and have your coverage in writing to the outfitter before arrival. The outfitter mentioned this to us far in advance, however our personal insurance company dropped the ball. Otherwise they do offer a very economical coverage package as a second option that you might just want to do instead. This is what we did, and it offered a bit of extra peace of mind in case something went wrong or was accidentally broken. One other regional thing was that we notice was that most advertised gas prices in the areas we traveled in were for E85 which is not very common in the southeast where we live – just be sure to fill up with E87 or higher for the 4runner. Checkout takes about 30ish minutes so they can go over all the features of the rig, tent set up, and where everything is located. Everything we found was pretty straightforward and you can always communicate with the outfitter throughout the length of your trip via the Garmin or cell (when you have cell service) if you have any questions. Vehicle turn in is about the same, a quick once over of the gear and truck and your on your way. We had plenty of time to to catch our fight out and it is a short 10-15minute $12-15 Uber\\taxi to the airport from the outfitter location. All-in-all will definitely be returning, can't say enough about how nice the operators of the outfit are and how much we enjoyed the whole experience. They are also military appreciative so be sure and mention that if you fall into that category. I will definitely be recommending them to all my friends and family. Thanks again to Joe and Brianne for a awesome experience!!!!!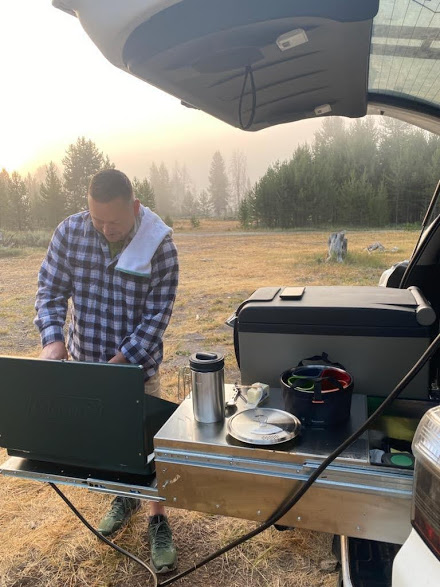 Reviewed by Lila S.
July 2021, Score: 5/5 (on Outdoorsy)
We had an amazing time! Whatever level of camping you are doing, it was so nice to have all of your gear with you and easily accessible. I never stressed about forgetting anything as we went out exploring. It just freed up time to go out, have fun, and in our case film and photograph the beautiful Stanley area. The IOA crew gave me a thorough run through of all the vehicles features and I felt very prepared to get out there! Very excited to take it out again soon!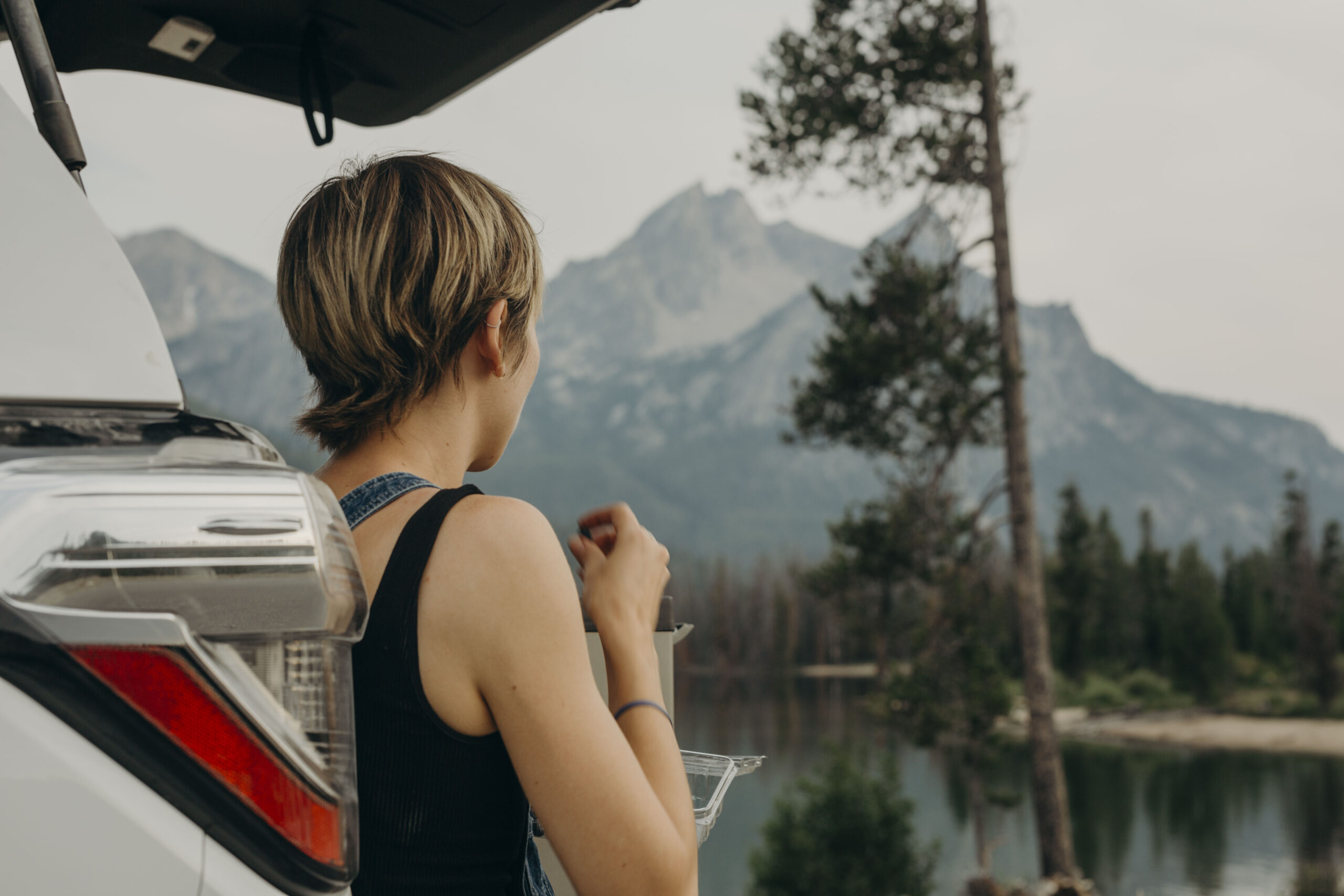 Reviewed by Lauren N.
July 2021, (Review on Google)
What a wonderful husband wife duo.  They have created amazing overland vehicles that have all your camping needs.  From the tent, sleeping bag, fridge, coffee press, solar panel or charging, chairs, and much much more.  We used their vehicle to travel the Sawtooth Mountain Range.  The vehicle we rented had an amazing GPS that got us to every destination with ease and was super comfortable to ride in.  I would not hesitate to rent from this company again.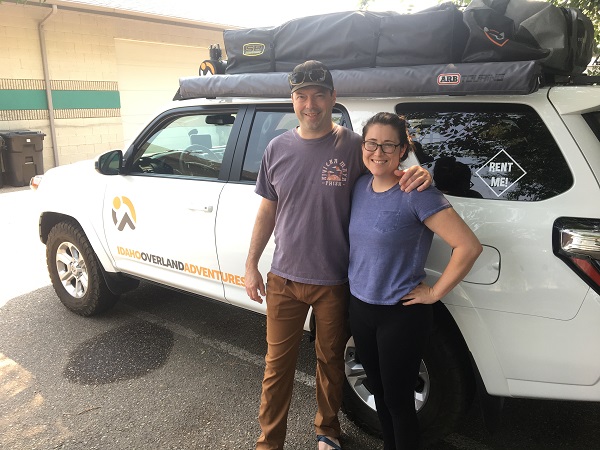 Reviewed by Moe and Brook M.
July 2021, Score: 10/10
They over exceeded our expectations from the silverware to the foil!  Absolutely a 10 out of 10!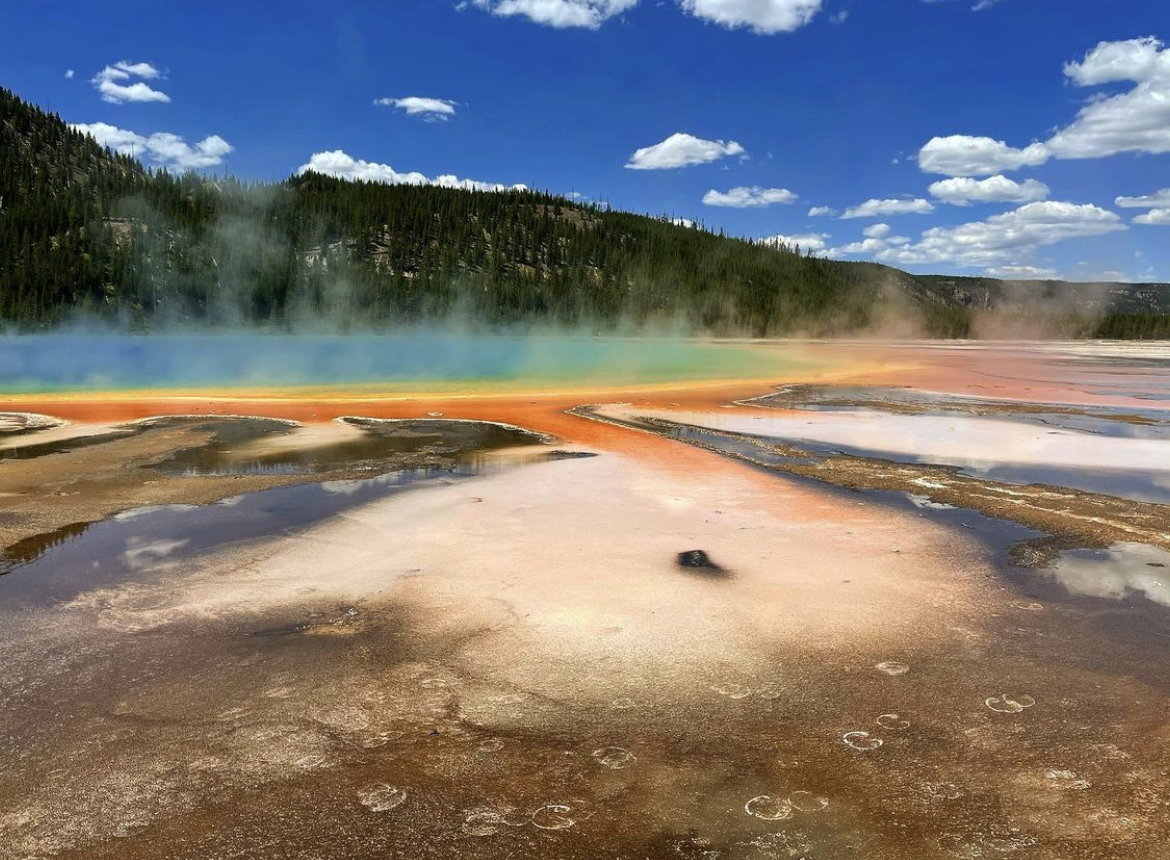 Reviewed by Lea B.    May 2021
Idaho Overland Adventures' Wagon!  We actually brought more than we needed because they literally provided for all of our needs, other than clothes and food obviously.  We had no issues setting up or taking down. Everything was easy to use. Having a power source while camping was super convenient as well since I am a nursing mom and I needed to pump. It was also good for charging our phones.  Overall I give them a 10 out of 10!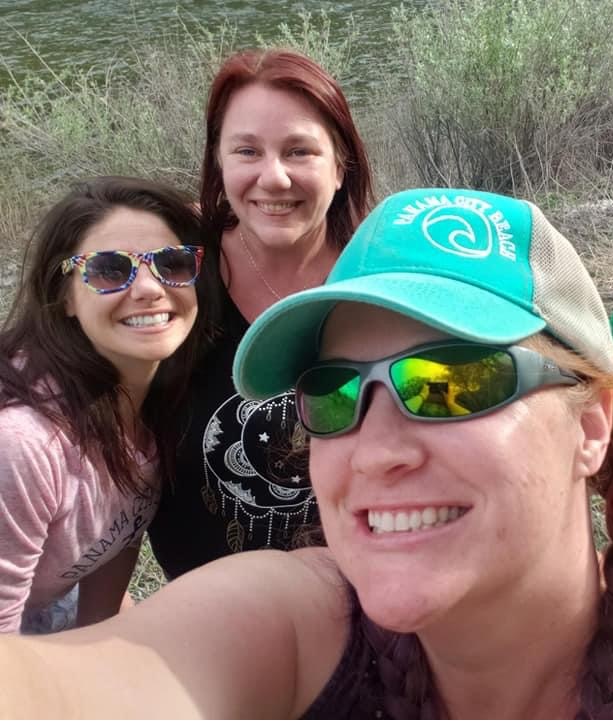 Reviewed by Chelsea T.    May 2021
Having a worry free camping trip with my besties was the greatest camping experience I've had!! Idaho Overland Adventures has literally everything. Pillows, sleeping bags, pop-up and "potty", cooler built in with plenty of storage!!!  Not to mention you can rent their 4Runner if you don't have a truck to tow the trailer.  So many options….I really can't say enough about this company!  Fantastic people, clean and sanitized equipment.  Just AWESOME!  DO IT, YOU WON'T REGRET IT.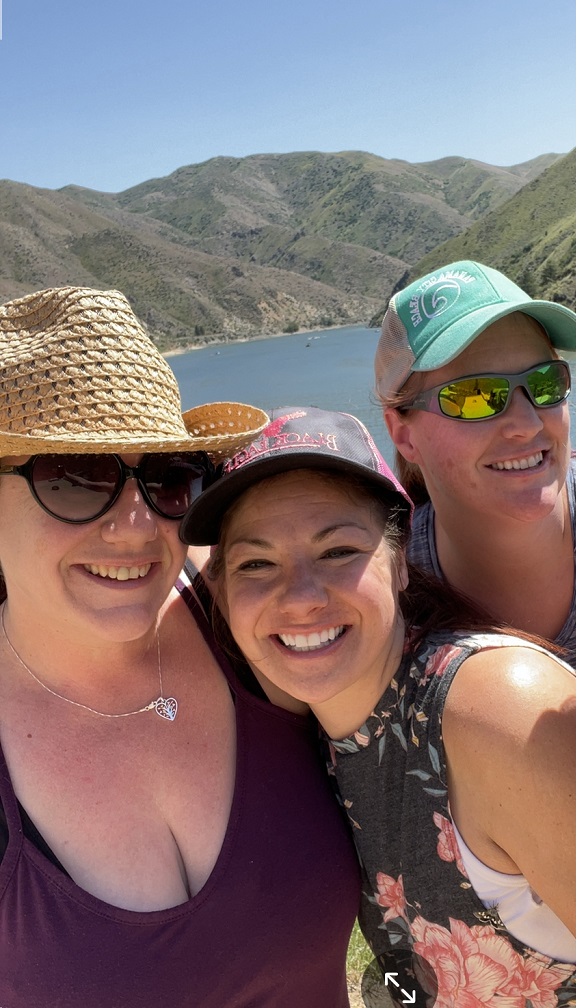 Reviewed by Kylie M.    May 2021
I haven"t been camping since 2016 or so.  I was so excited to go with my three closest friends.  I was skeptical at first because Bri kept telling us "just" clothes and food.  Of course I over-packed!  These rentals truly have it all. The set was easy and we slept 4women in one tent.  I felt safe being off the ground too.  One of the best things was that the tent completely unzips and in the morning I was handed my coffee while I sat in bed visiting with the girls making breakfast.  I was definitely a hassle free camping trip.  Also, this is great for a family with kiddos.  Easy set up! Best camping trip I've had especially not having camped in years.  Surely a new way of camping.